Affordable IT Solutions and Web Design. Proudly serving Frostburg, Maryland and the surrounding area.
At Meadow Mountain Technology, we understand the importance of having a productive and efficient home office. As more and more people are working remotely, it has become a need for many to have the right technological solutions to get work done from the comfort of their homes. With over 20 years of IT experience, our small home-based business is equipped with the expertise to provide you with the necessary tools and technology for your home office. Whether it's optimizing your internet speed or setting up a reliable networking system, we're here to help you improve your work-from-home experience. We believe that a well-equipped home office guarantees better productivity and helps maintain a healthy work-life balance. So, get in touch with us, and we'll make sure you have everything you need to work comfortably and efficiently from home.
Welcome to our small business IT solutions company! We understand that your business needs technology that is reliable, efficient, and cost-effective. That's why we offer a range of solutions tailored to meet your specific needs.

From setting up a robust wi-fi infrastructure to make your office more mobile, to integrating a network printer or a software solution, we've got you covered. Our experienced team of IT professionals can help you identify the right solution to fit your technology needs, while also staying within your budget.

We take pride in our customer-centric approach, and we work closely with you throughout the process to ensure that your technology needs are being met. We believe that communication is key, and we aim to make the process as easy and stress-free as possible. Contact us today to learn more about how we can help your small business grow with the right IT solutions!
2021 was a momentous year for us as we made the decision to take a giant leap and relocate our family and business to the wonderful town of Frostburg, Maryland. After much contemplation and careful consideration, we were convinced that this move would bring numerous benefits to our personal and professional lives. One of the aspects that drew us in was the strong sense of camaraderie and togetherness that we observed within this charming community. We have been utterly smitten by the abundance of small businesses run by passionate entrepreneurs, eager to serve the Frostburg community and offer exceptional services. It is a breath of fresh air to experience this level of dedication and enthusiasm for locally-owned businesses and we are thrilled to be a part of it. We are eagerly anticipating the opportunities that lie ahead, both personally and professionally, and can't wait to see where this new journey takes us!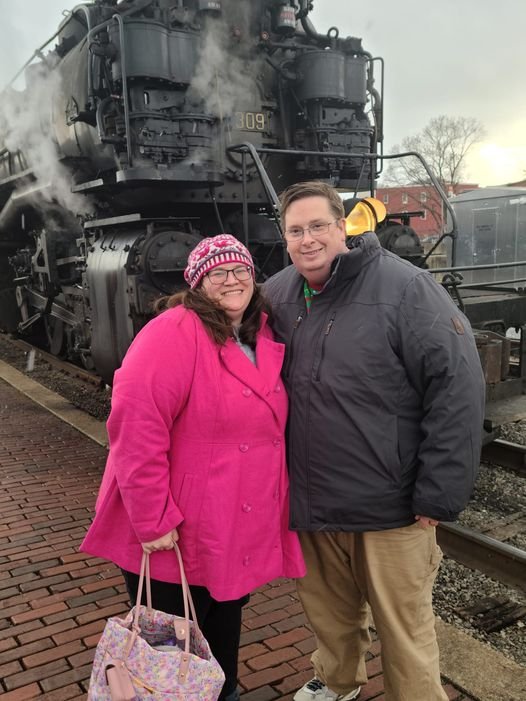 Web Design
Having a strong online presence is crucial for small businesses in today's economy. We will design a professional, responsive, and search engine optimized website right out of the box. Our ongoing maintenance plans and site monitoring ensure your website is meeting your online marketing needs.
Find Out More
Unleash Your Entrepreneurial Spirit
Are you ready to channel your inner entrepreneur, but need help with technology solutions? Meadow Mountain Technology offers a wide variety of business technology services. We can get you up and running with a web site, accounting software, a point of sale solution, and more.
Business IT Services
Keep your technology running at its peak with our Business IT Services. We'll manage everything from your network and server infrastructure, to your software solutions. We've got you covered. Looking for new IT solutions for your business? We can help with that too!
Tech Bytes & More by Meadow Mountain Technology
Uncategorized
To optimize your Wi-Fi performance and ensure a fast and reliable internet connection, consider following these best practices: Position your router strategically: Place your router
Read More »
Uncategorized
When searching on Google, there are several tips and tricks you can use to help you find what you want more effectively. Here are some
Read More »
Uncategorized
Backing up your data is of utmost importance for several reasons. In today's digital age, we rely heavily on electronic devices and data storage systems
Read More »
Summary
Service Type
Provider Name
Meadow Mountain Technology, LLC
,
21541
,
Telephone No.2403213288
Area
Description
Meadow Mountain Technology provides IT services to residents and small businesses in Garrett County Maryland and the surrounding area.